OFFER EXPIRES SOON, DON'T MISS OUT!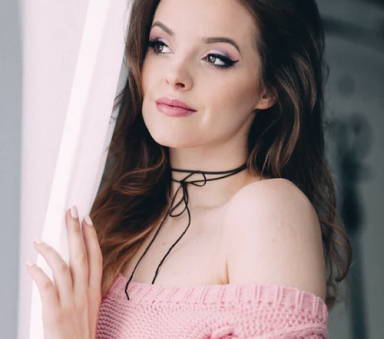 "It's a great part of at-home self-care to make you feel good. It feels very warm and soothing on the face"
Maoer Fruit-Infusing Facial Steamer


Clears follicles and prevents Acne
Fine ionic water droplets penetrate deep into the skin, removing grease, dust and toxins from pores and replacing them with healthy, active nutrients from the fruit

Helps you maintains an optimal moisture and pH balance - the key to maintaining healthy, youthful skin

Reduces wrinkles and leaves skin supple, moist and more elastic

Improves blood circulation
By raising the skin's internal temperature and dilating the blood vessels

Feeds nutrients directly into skin cells
Carried by the oxygen infused with the fruit goodness

Steam has a calming effect that helps prevent wrinkles developing

Promotes collagen regeneration
Restoring smooth, soft skin

Reduces pigmentation spots
To brighten up your complexion

Softens the stratum corneum
Improves skin's absorption capacity and accelerates rejuvenation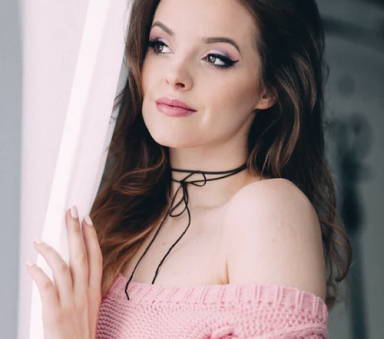 "It's a great part of at-home self-care to make you feel good. It feels very warm and soothing on the face"
Can be used on normal, oily, dry, combination and sensitive skin types

Soothing and relaxing experience

Safe – has a temperature control auto power off

Natural and healthy – no chemicals involved

Portable – with an attractive design

Eco-Friendly – made of ABS and only uses natural, organic substances
All dermatologists agree that steaming your face is a natural and healthy way of achieving that rosy skin glow you've always wanted.
A super-fine spray of negative-ionized water particles permeates deep into the skin, removing dirt, bacteria and makeup leaving the skin glowing, soft, silky smooth and full of healthy nutrients from the fruit.
It's a powerful home-spa treatment in six minutes!
Cleanse your skin before use

Place the main unit on a flat surface and fill the water tank

Power-up and direct the steam on your face at a distance of 7-8 inches

When your session is complete, power-down the device

Splash your face with cool water to rinse

Apply your favourite moisturizer or serum. You will feel great and probably more relaxed than ever before!
An optimal routine is to cleanse, steam and apply an alcohol-free toner or serum and moisturizer after turning off

You can also add spices and essential oils to create a relaxing aromatherapy sauna in your own home!

An optimal routine is to cleanse, steam, apply serum, and finish with a moisturizer

Be sure to steam your skin after cleansing and exfoliating but before serum/moisturizer application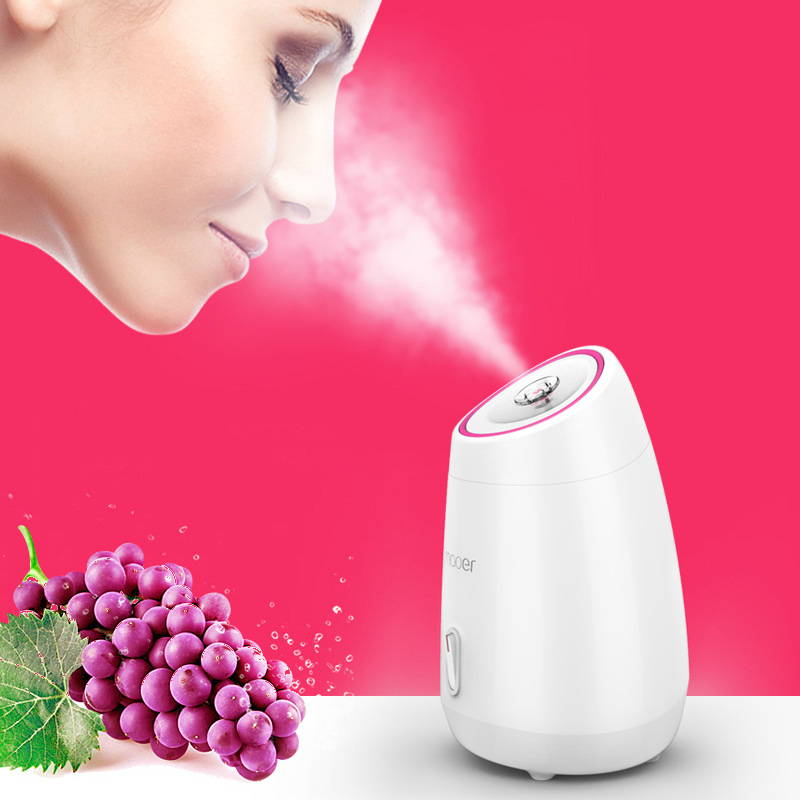 WHY USE A NANO-IONIC FACIAL STEAMER?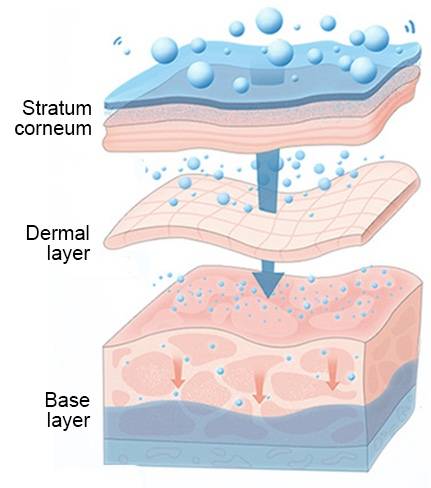 The Nano-Ionic technology creates negatively-charged steam particles which are much smaller than regular ones and clinically proven to penetrate the deepest layers of your skin making them 10x more effective at opening pores and hydrating skin cells thoroughly.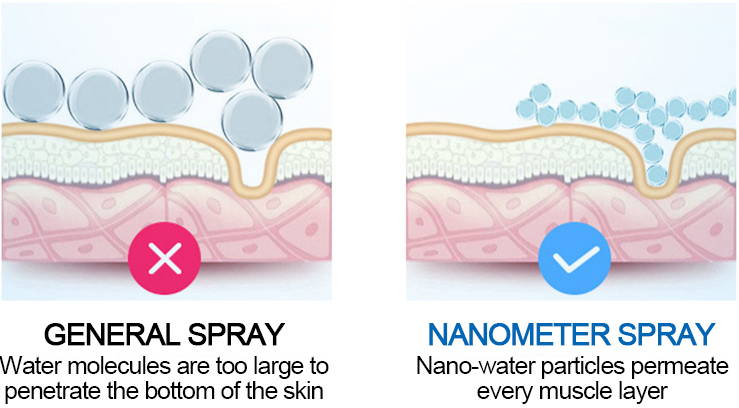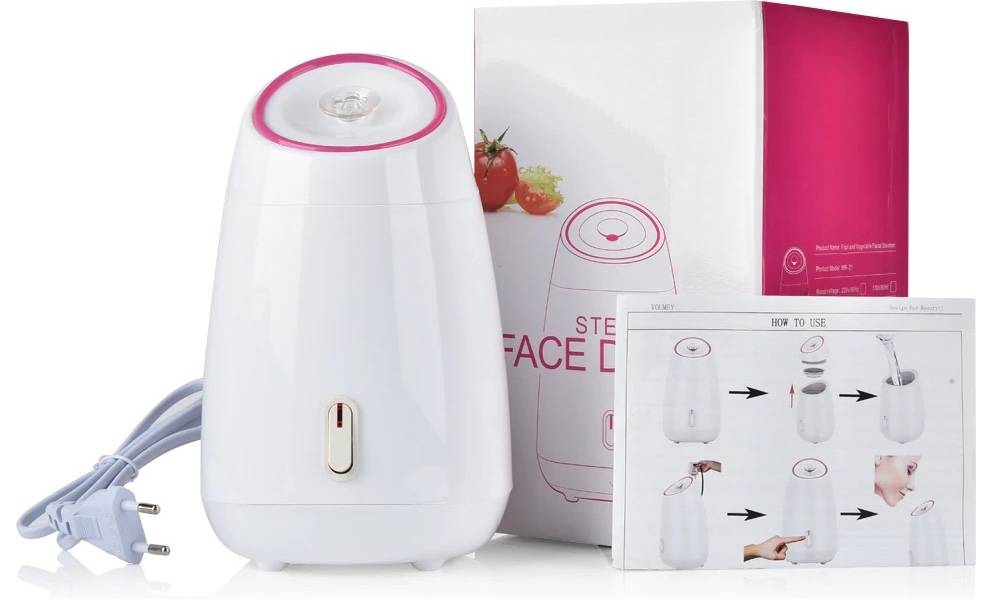 Maoer Fruit-Infusing Facial Steamer Unit
FAKE versions of this product are circulating online. Avoid these because:
They will not work effectively

They may be harmful to use
You will NOT find this product cheaper in any other store. This is exactly the same model that other, high-end stores are selling for $100 USD+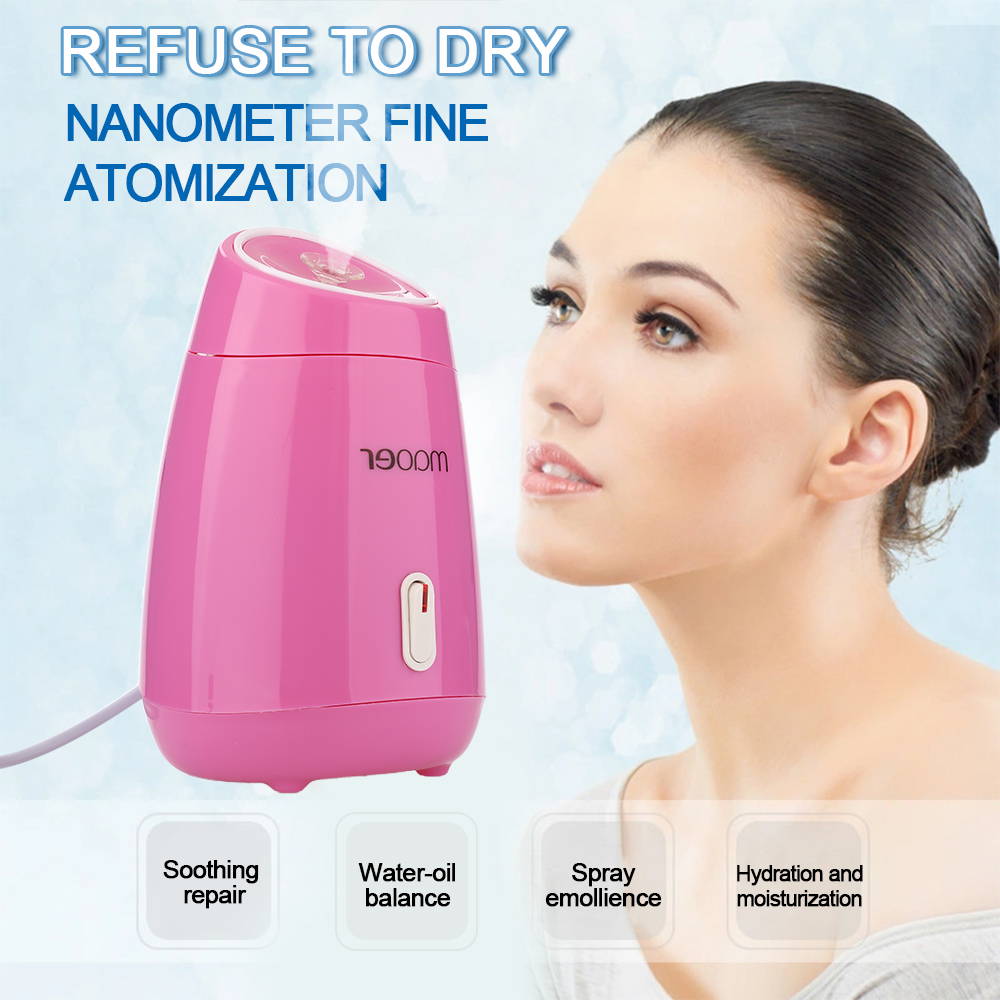 CHOOSE THIS FACIAL STEAMER AND AVOID:
Expensive & Time-Consuming Salon Treatments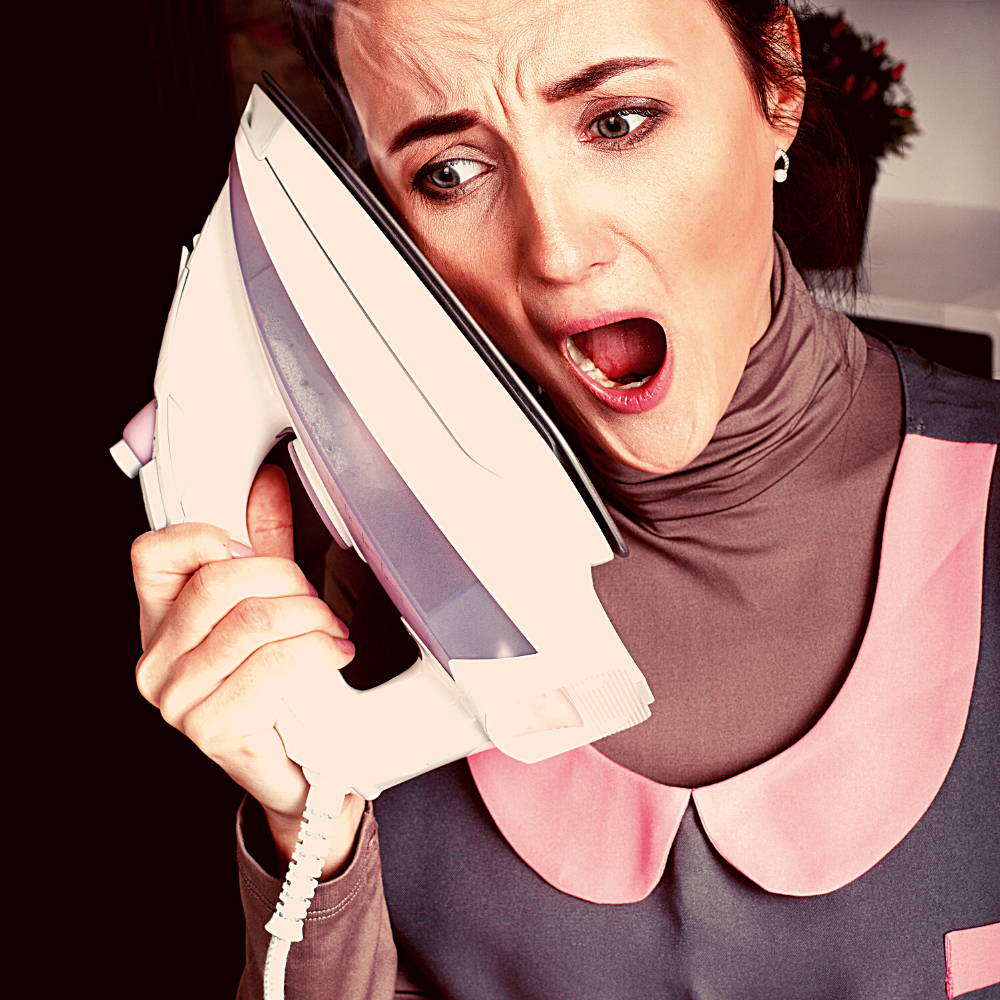 Unnecessary Discomfort and Trauma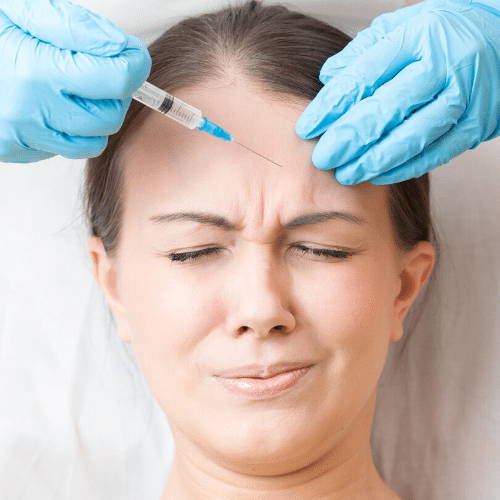 Invasive, Painful and Toxic Chemical Injections

FREQUENTLY ASKED QUESTIONS
The machine weighs 0.5kg (2.47lb.), making it extremely lightweight and portable for travel.

What are the power specifications?
*Rated Voltage: 110V US/ 220V EU

*200w
*Frequency: 50Hz
Size: 19x13cm
Water capacity: 120ml
No, the steam only reaches a maximum heat of 40 degrees C - optimal for the therapy to work but not hot enough to burn the skin.
How long should I use it for each session?
Six to ten minutes is ideal. If you're a beginner, dermatologists recommend starting off with three-minute sessions. After each session, you should give your face a one minute break to see how you're reacting.
For those who have experienced facial steaming before, you don't have to break your steaming sessions into intervals to give your skin time to recover. You can increase your facial steaming sessions since your skin is used to the heat.
When is the best time of day to use it?
In our experience, for pure relaxation value, using it after showering and before bed is a wonderful way to unwind at the end of the day!
What are the best fruits and vegetables to use with it?
Tomatoes
All citrus fruit (oranges, lemons, grapefruits, limes)
Bell peppers
Brocoli
Strawberries
Kiwi
Grapes
Cucumbers
The Ultrasonic mode is silent (the acoustic frequency is inaudible to the human ear), making it ideal for use in shared accommodation or when baby is asleep.
The Turbine mode is also very quiet at just 45db.
Do you offer FREE shipping?
Yes, we offer free tracked worldwide shipping on all orders.

As soon as your order has been fulfilled, you will receive a shipping confirmation email. This email will include a tracking link, which you will then be able to use to track your order. If you have not received an email yet, not to worry! Your order will usually take around 24-48 hours to be dispatched.
*Please note, tracking can take around 2-5 business days to update after dispatch

How long will it take to receive my item?
Delivery may take anywhere between 4 – 14 days depending on your location. However, we do our best to get items to you as fast as we can.

We provide a free tracking service so you can follow the progress of your delivery.
* Please note that due to Covid-19 affecting international flights, delivery times might be delayed by up to 7 days for a temporary period.
What is your returns policy?
We offer FREE returns on all orders within 30 days of delivery. In the unlikely event that you have received a faulty product, we are able to provide either an exchange, or a full refund of the purchase price.If you would like to make a return, please get in contact with our friendly staff by emailing us at hello@thebestlifecompany.com, or through our contact form here.

Can I return my item if I change my mind?
Yes, you can return your item to us within 30 days of delivery, should you change your mind, or for any other reason. What's more, we will refund you 110% of the money you paid for it! That's how confident we are that you'll love it and how much your satisfaction means to us.

We would love to hear from you. You can email us at hello@thebestlifecompany.com, call us on +1 (334) 463 0490 or use our Chat Window on the left-side of the page

Only A FEW days left until discount ends!
The Best Life Company is a family-run store blessed with the task of providing our customers all over the world with affordable products that will enhance the quality of their lives.
The main criteria we look for in sourcing our products is that they must be:
New, innovative and original

Powerful solutions or life hacks
With our business headquarters in the UK, we have warehouses all over the world and offer free shipping globally.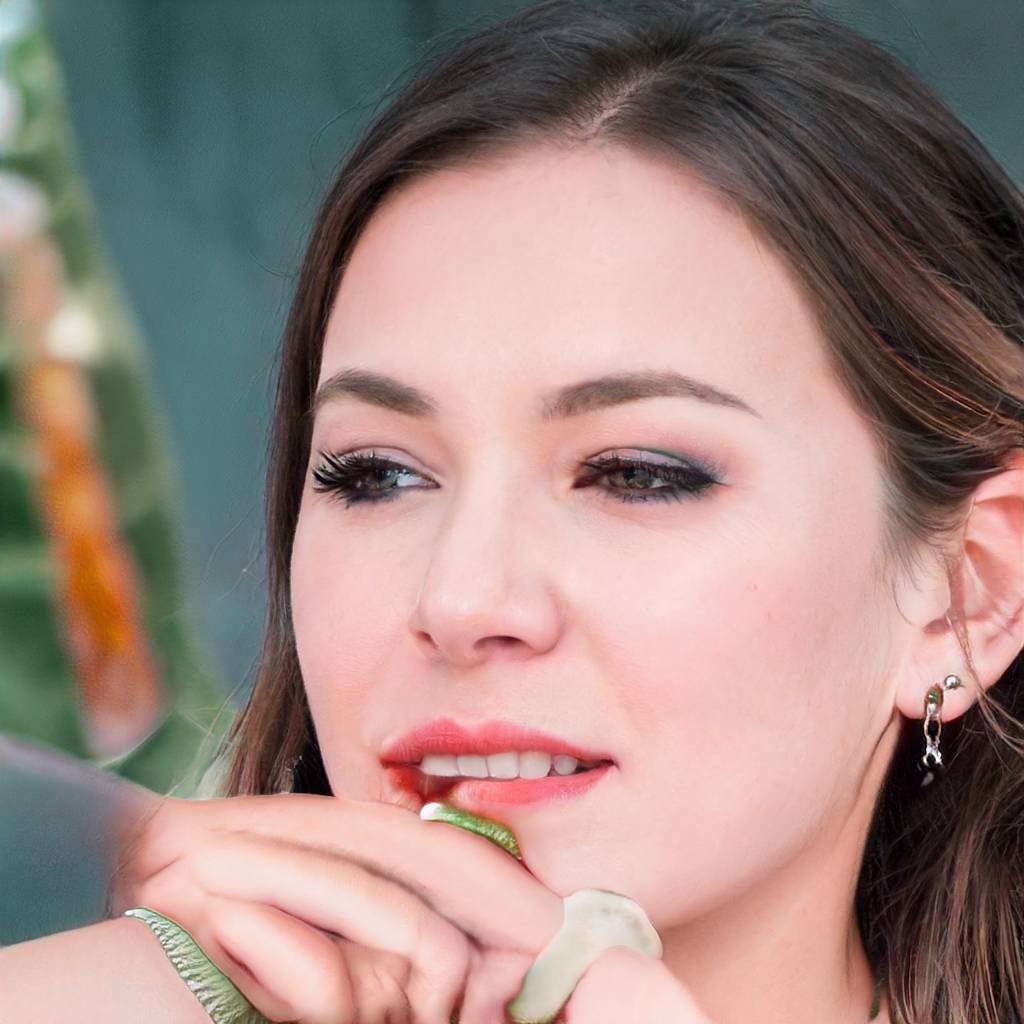 "Our success is literally our customers' happiness and you can't aspire for a better life than that!"
Samantha Rose, Co-Founder